Academies are increasingly under considerable financial pressure due to reduced funding and greater competition for students and resources. As the national representative membership organisation for leaders of academies and free schools, the Independent Academies Association is acutely aware of this turbulence and is working with academies to help them develop the skills to manage in the changing financial climate.
The IAA Spring National Conference: 'The Upside of Turbulence – Great Leadership in a Time of Change', features a dedicated strand for School Business Managers and Finance Directors which will highlight a number of ways to make better use of limited resources.
Marketing and communications is an area that is often overlooked, misunderstood and can be seen as an unnecessary expenditure in already squeezed budgets – a perception that can limit a school's success in attracting pupils and securing a positive reputation in the community.
Here, we look at some examples of best practice from IAA member academies and gain insight from professionals who have supported many schools in developing a robust and successful marketing strategy. A session for Finance Directors and School Business Managers will discuss this further at the Spring Conference on March 5th, being held at the Emirates Stadium, London.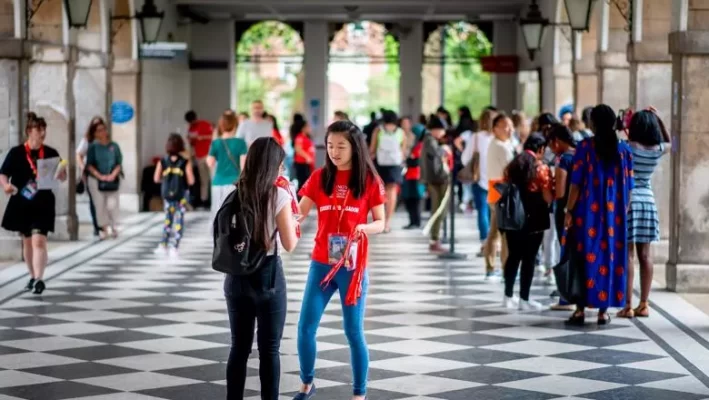 Preparing successful campaigns
Across the Academies Movement there is a wide spectrum of marketing related activity, from very strategic views of the development of brand identity within broader business plans on the one hand, to more day to day activity on the other. These should be complementary although some academies may focus slightly more on one than the other.
Another key predictor of success for academies in this field is having a named non-teaching member of staff whose sole job is to develop and manage marketing and PR, with objectives which are clearly designed to achieve the academy's business plan.
Having this clearly defined responsibility can also be successfully achieved by hiring in this expertise from an outside agency. While both these approaches require additional investment, it avoids putting expectations on teaching staff which may be difficult to deliver due to conflicting priorities.
More: Support for better financial forecasting and management
Return on investment
There are various ways of looking at the business case for making this investment and of measuring the return on the investment of spending on communications and marketing.
One approach is to consider the cost of paying for an equivalent amount of media coverage.
With one page of evening newspaper advertising costing £5,000-£6,000, this can be contrasted with salary costs and the coverage staff would generate. This can vary but in many cases an equivalent spend would pay for a part time PR person for six months getting regular coverage.
Another measure is to track the growing popularity of an academy or chain after the approval of marketing or communications spending, although it may be difficult to distinguish this from overall school improvement.
A third way to assess return on investment is to weigh up the link between spending and protecting the reputation of an academy. While most marketing and PR is proactive, a crisis management plan and someone to help implement it can also be a very worthwhile investment.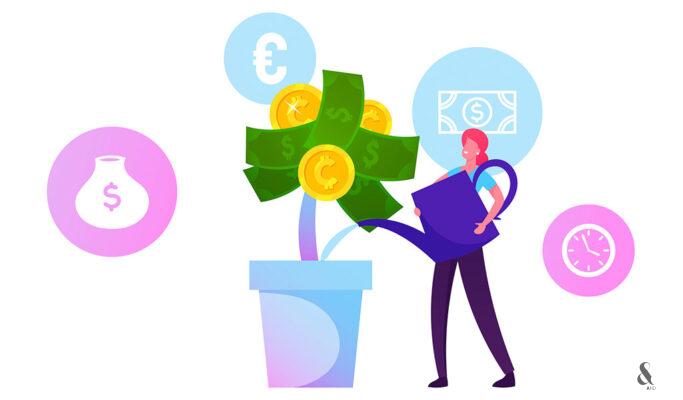 Reaching your audience
Jonathan Fingerhut of the Strategic Consultancy for Schools, has helped a number of academies transform their marketing and he believes there are a series of clear components of good marketing strategy. He says the most fundamental point is to have a "real and deep understanding of who you are trying to influence" which for academies is parents and increasingly children as well due to the 'pester power' they can put parents under. Once you have these insights, academies need to be able to apply them to the marketing and PR they undertake.
This should the responsibility of a dedicated member of staff, ideally someone who has not just had communications tacked onto their day job and who has a real knowledge and feel for marketing and public relations.
Jonathan says: "You would not ask the head of Biology to examine a student who has an acute pain in their stomach. So why would you ask say, the head of English to take on the role of marketing Director/Manager/Executive?"
It is also important that academies maintain a sense of perspective. This is worth remembering with issues like the visual appearance of the brand in terms of logo or colours. The same applies to having a clear understanding of what actions/reactions you want from any one piece of marketing.
However, Jonathan stresses that a strategy must not just exist on paper and that it only comes to life through marketing activity and through engaging with local media, parents and other stakeholders.
Reflecting a changing culture
Communication has to reflect the reality of students' education being transformed by academies. However, it can also help reinforce this process by making sure local parents realise how much change is taking place to avoid the risk that perceptions lag behind the dramatic changes an academy can produce.
Dean Blake, Communications Manager at Cabot Academy, 
in Bristol, says the academy has achieved a real change in perception locally by having a dedicated member of staff. He has built up such a good relationship with the local media that he has even managed to get the local radio to warn drivers of the risk of traffic jams near the academy because of the popularity of its parents' evenings.
Dean is also a great believer in the power of social media to help change perceptions. The Cabot Twitter account run by Dean has 1,500 followers,  and his tweets are also regularly picked up by others and retweeted by a local news agency. This level of brand awareness can go far in positioning an academy in the forefront of the minds of prospective parents and pupils.
Engaging families
Dawn Charlton, Strategy Manager for Publicity and Communications, at Excelsior Academy in Newcastle faces many of the same challenges as Cabot and other academies and free schools.
The academy opened in a disadvantaged part of western Newcastle in 2008, it is a sponsored academy, supported by the Laidlaw Schools Trust, and has since become an all‑through school, with an on-site primary.
Like other colleagues, Dawn believes in having a clear strategy and in the benefits of the academy identifying a dedicated person to roll this out in a planned way. She is particularly proud of the way Excelsior has developed face to face engagement. Dawn was originally employed as a Welfare Manager and moved to marketing, which in her view has been a great opportunity. Dawn works hard to identify opportunities with teaching staff and to maintain the consistency of the academy's message and brand. Outreach work in the community has been particularly important as part of the academy's overall strategy.
Excelsior holds regular community open days – these include shows, opportunities for parents and relatives to use the academy's outstanding IT suite to record music and many other activities. Dawn says: "Our challenge has been to increase interest in the academy from those who might not have considered it: to show we are new and that we are different and that we offer a very good education. We run a series of family events, particularly at weekends, our aim is not to let three or four weeks go by without having something that will attract a wide audience. When we get visitors they are invariably impressed, but we have to be creative about showcasing what we've got."
The academy also works closely with local businesses and this has led to a range of sponsorship, including for a school trip to Mt Everest Base Camp, which has transformed the outlook of many young people.
She sees a clear link to the overall business plan and strategy of academies and free schools, which is focused on teaching and learning. As she says "academies transform teaching and learning – dramatically improving standards, particularly in some of our most disadvantaged communities. To be truly successful and to sustain the progress they have made, academies must not shy away from telling their story like it is."
Louise Brimble of By Appointment PR, which provides PR services for academies, believes drip feeding material to local media can be very powerful. She says: "The value of communications and marketing can be identified in a business plan and should be clearly measured and accounted for just like other critical parts of a business." The IAA is dedicated to spreading this and other best practice to help academies.
More: