The rapid expansion of England's academies programme risks being poor value for money, the spending watchdog has warned.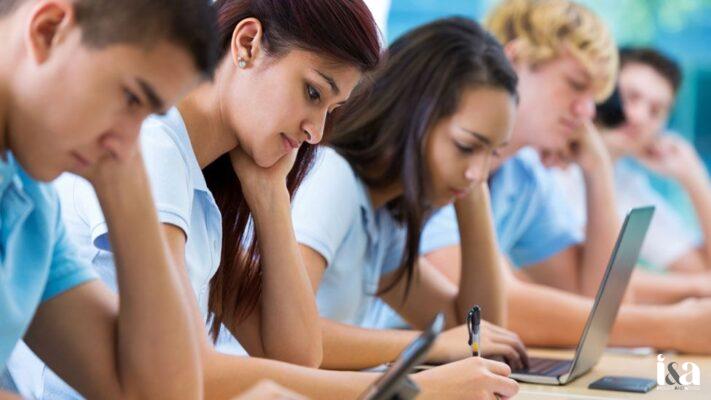 With one in four existing academies needing extra financial help, the National Audit Office said much tighter monitoring was needed.
It also found poorer pupils did less well in academies than in regular state schools.
The government said academies performed well and that it was reducing risks.
The NAO said these state-funded, privately run schools begun in disadvantaged areas by Labour had performed impressively in their efforts on improving attainment.
But since coming to power, the coalition government has encouraged schools rated outstanding by Ofsted to apply for academy status, saying they would be fast-tracked.
Many have been tempted to express an interest by the promise of more money and greater freedoms.
Academies operate outside of local authority control, often with business-based sponsors, and have greater financial freedom than regular state schools, which are audited by their local council partners.
The NAO report found academies were not only spending significantly more per head of pupil, but that one in four were likely to require extra financial support.
And the agency that now monitors them, the Young People's Learning Agency (YPLA), is expecting to pay £8.5m to bail 10 of them out of financial difficulties.
The NAO also pointed out that in 2007-08 and 2008-09, there were 50% more senior academy staff on salaries of more than £80,000.
The department had already recovered £4.1m in overpayments from academies because of an overestimation of pupil numbers.
The NAO said: "The expansion of the programme increases the scale of risks to value for money – particularly in the areas of financial stability, governance and management capacity.
"With greater numbers of academies opening in recent years, the department's capacity to administer and monitor the programme has been stretched particularly, as funding is administered on an individual basis."
It also found potential conflicts of interests over academy sponsors providing services to the school they sponsor.
A quarter of academies surveyed said their sponsor was providing paid services.
The study warned that academies' performance to date was not an "accurate predictor" of how the model would perform when generalised over a wider range of schools.
Amyas Morse, head of the National Audit Office, said: "Existing academies have been primarily about school improvement in deprived areas, while new academies will often be operating in very different educational and social settings."
There was a need to restate the aims of the new-style academies programme so that its performance could be measured against them.
The report also found that children from disadvantaged homes were doing slightly less well in academies than those in regular state schools.
The report suggested it was pupils from more advantaged backgrounds who were driving the fast-improving results at academies.
But Education Secretary Michael Gove said the report underlined the fact that academies programme was working well.
"We have already taken prompt action on the NAO recommendations, as we strive to strengthen the programme even further.
"The academies programme is helping children from all backgrounds to get a better education, that is why we are allowing more schools to become academies, and giving real power and autonomy back to schools and teachers."
A Department for Education spokesman said resources to strengthen the management of these risks had already been redeployed and that the department would continue to monitor the programme.
Chair of the Public Accounts Committee Margaret Hodge said: "Where schools are given more freedom, we need to know they are using it well.
"We will want to be assured that, as the programme is expanded, the controls to provide sound financial management and good governance are firmly in place."
And she warned: "If we are expand too fast we may end up with schools that financially don't work."
The department faced challenges as it took over the responsibility for funding many more schools and it needed the capacity to do this, she said.
She added that it was is telling that substantial sums of money originally promised by academy sponsors were yet to be collected.
Shadow education secretary Ed Balls said the new government's programme was a "complete distortion" of Labour's successful policy to turn around struggling schools.
"Michael Gove's rush to turn schools with more advantaged intakes and which are already thriving into academies, rather than under-performing schools in more deprived areas, is not only a perversion of a successful policy but risks becoming an expensive failure."
NUT general secretary Christine Blower said the report was a wake up call to government that its "piecemeal break-up" of the education system must stop.
"At a time when we are being told the country is in desperate financial straits the fact that over a quarter of academies will need additional funding to secure their future is a total and unnecessary waste of public money," she said.